Middleware and the power of vertical integration: SICK has been pursuing an agile strategy for the future for several years, with the founding of various internal start-ups. The principle: visionary start-up management accompanied by networking with the existing Group divisions create synergies. This ensures a good exchange of information. The employees from the start-ups thus receive rapid feedback from sales, for example, about which new approaches customers find desirable. SICK is implementing more and more projects with vertical integration concepts thanks to the involvement of the Connectivity / Middleware Start-up Initiative.
The opportunities offered by digitalization are not all to be found in production. A new understanding of logistics is required to exploit digitalization along the entire supply chain – from procurement logistics, through warehouse and production logistics, to distribution logistics. Commissioned by a package and logistics service provider, SICK equipped the new distribution center of a textile brand producer with an automatic RFID-based incoming goods control system. "In the past, not only were the bar codes of all packaging units scanned and booked on arrival, but random sample packages were also opened and their contents checked in order to ensure continuously high stock quality. This naturally took time," explains Manfred Pierl, Sales Manager International Key Accounts, SICK Vertriebs-GmbH. "It made sense to use an RFID-based solution because textile producers now label almost all products with RFID tags."
Proximity to the customer brings the solution
During the very first test runs, the RFMS Pro RFID reading system reliably detected the number of products contained in the dispatch boxes without even opening them. "The semi-automated target-actual comparison already saved a lot of time. But integration of the RFID hardware directly in the producer's goods management system also resulted in considerably greater customer benefit," explains Manfred Haberer, a member of the Connectivity / Middleware Start-up Initiative team. "Our middleware enables us to provide the results of this goods comparison to the producer's Warehouse Management System. We were thus able to convince both the logistics service provider and the producer to go with a fully automatic solution for incoming goods."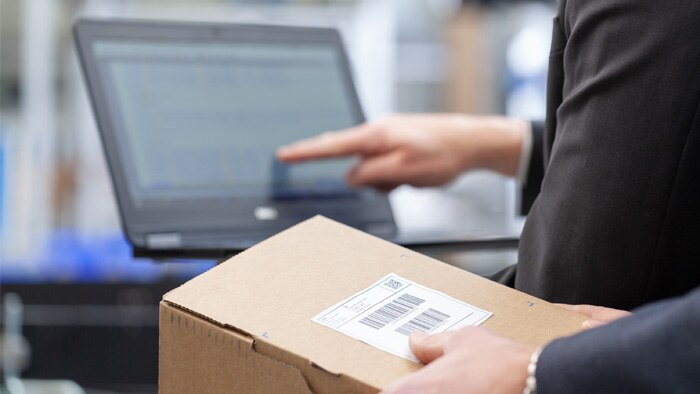 Good relationships make work easier
"I'm glad that I contacted my colleagues in the Connectivity / Middleware Start-Up during an early phase of this project. The horizon of the incoming goods inspection was continuously expanded with additional advantages during detailed discussions between the customer's own experts and the Start-Up team," explains Manfred Pierl. The solution finally agreed on was supplemented with conveyor systems and ejection points and now enables fully automatic rejection of incorrect packages based on an inspection of the unit numbers and the article numbers. The quality of the delivery can now be checked immediately, and suppliers send complaints about any deviations. This not only reduces costs resulting from inventory faults, but also ensures availability of the necessary articles – so shops are supplied with the correct goods on time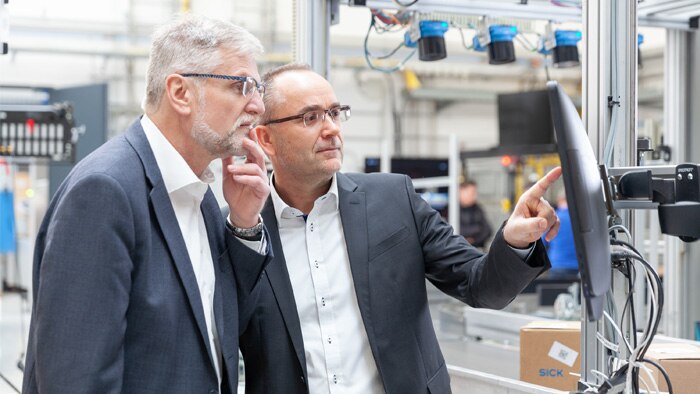 Perfect connections close all gaps
"As a Start-up Initiative we offer comprehensive support to Sales. We have created questionnaires, for example, that enable our Sales colleagues to ask customers very precise questions right from the start, even if they themselves are not experts in this area. We are operating in a new business field – together with Sales and Project Managers. In the past we mostly worked with software integrators, but now we can cover this area ourselves. And the demand is there. Our customer-specific integration solutions enable us to close the gaps between sensor data detection and the customer's management and planning systems while building up new customer relationships for software solutions," adds Manfred Haberer. Integration capability and consistency are important features of intelligent and future-oriented communication structures – particularly regarding Industry 4.0.